By Emeka Anaeto, Business Editor
THE International Monetary Fund, IMF, yesterday, placed Nigeria and South Africa at the downside of Africa's economic outlook in the short to medium term. The Fund also warned that Sub-Saharan African nations are at growing risk of debt distress because of heavy borrowing and gaping deficits, despite an overall uptick in economic growth.
In its economic outlook for the region released in Accra Ghana, the Fund projected the rate of economic expansion would rise to 3.4 per cent this year, up from 2.8 per cent in 2017, boosted by global growth and higher commodity prices. But it stated that slower growth in South Africa and Nigeria, the continent's two largest economies weighed on the region-wide average, though the Fund expects growth to pick up in around two-thirds of African nations.
Last month the World Bank, in its World Economic Outlook, effected a massive cut in its projections for Nigeria's economic growth rate for 2018 to 2.1 percent, down from 2.5 percent and 1.9 percent for 2019, down from 2.8 percent.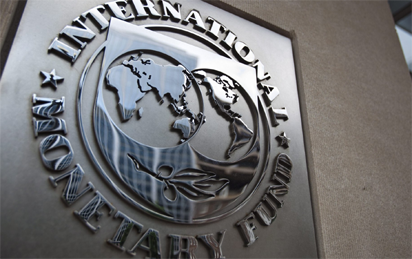 Though the new projection still shows a huge leap against the actual of 0.8 percent achieved in 2017 and 0.2 percent higher than its projection in October last year, it indicated, not only a reversal of position but also a widening gap between the positions of the Federal Government and the World Bank on the recovery prospects post-recession while sign-posting the Bank's concerns over possible stalling of growth momentum as the country prepares for a general election scheduled for first quarter 2019.
The Federal government had projected GDP growth rate at about 3.5 percent in its 2018 budget.
Meanwhile, the IMF has said about 40 per cent of low-income countries in sub-Sahara Africa are now in debt distress or at high risk of it, adding that refinancing the debt could soon become more costly.
"The current growth spurt in advanced economies is expected to taper off, and the borrowing terms for the region's frontier markets will likely become less favourable, which could coincide with higher refinancing needs for many countries across the region," it said.
The IMF conceded that Africa's enormous needs will continue to demand heavy investments to build infrastructure and social development.
But to do so while avoiding the risk of a debt trap the continent, which currently has the lowest revenue-to-GDP ratio in the world, will need to become more self-reliant. "With debt vulnerabilities rising in the region, sub-Saharan African countries will need to further rely on sustainable sources of financing, making domestic revenue mobilization one of the most urgent policy challenges for the region," the IMF said.
Meanwhile,  a team of World Bank officials  will today  hold high-level discussions with the Vice President, Prof. Yemi Osinbajo, SAN; Minister of Finance, Mrs. Kemi Adeosun and some state governors over the bank's projects in the country.
Confirming the meeting in a statement issued yesterday, Mr. Oluyinka Akintunde,  Special Adviser on Media and Communications to Honourable Minister of Finance Federal Ministry of Finance, said: "In the World Bank Mission are the Bank's Executive Directors for Switzerland, France, Italy, Nordic, Peru, Germany, South Africa (representing Angola, Nigeria and South Africa), Burkina Faso (representing Francophone Sub-Saharan Africa), Zimbabwe (representing Anglophone Sub-Saharan Africa), United Kingdom and Indonesia.
Related