April 22, 2015
While HIV/AIDS is generally known to be the biggest killer in Africa, you might be surprised to learn cardiovascular disease (CVD) is second on that list, and for adults over 30 years old, it is the most common cause of death in the continent. The lack of cardiologists in impoverished rural areas means CVD's impact is greater than it needs to be.
But 27-year-old Marc Arthur Zang from Cameroon is hoping to change all that with his the CardioPad, a cost-effective tablet that can monitor heart activity and wirelessly send the information to cardiologists elsewhere, so they can remotely prescribe medication and lifestyle changes to patients.
On April 13, Zang was nominated, along with nine others out of almost a thousand applicants, for the Innovation Prize for Africa. The winner will receive $150,000 for their respective project.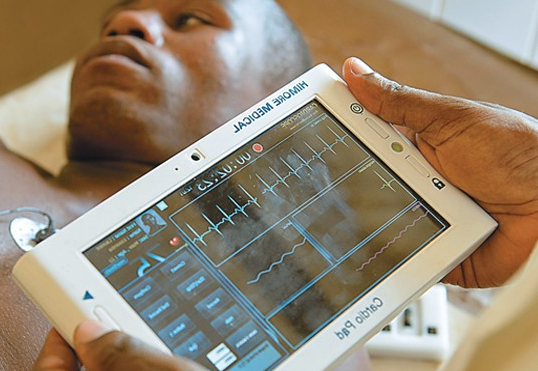 Approximately
22 million people
live in Zang's native Cameroon, but there are a mere 
40 heart surgeons
 in the country, most of whom are based in big cities. This makes it especially difficult for poor, rural populations to access heart specialists, particularly given the cost of travel, which means Zang's CardioPad could be a game changer.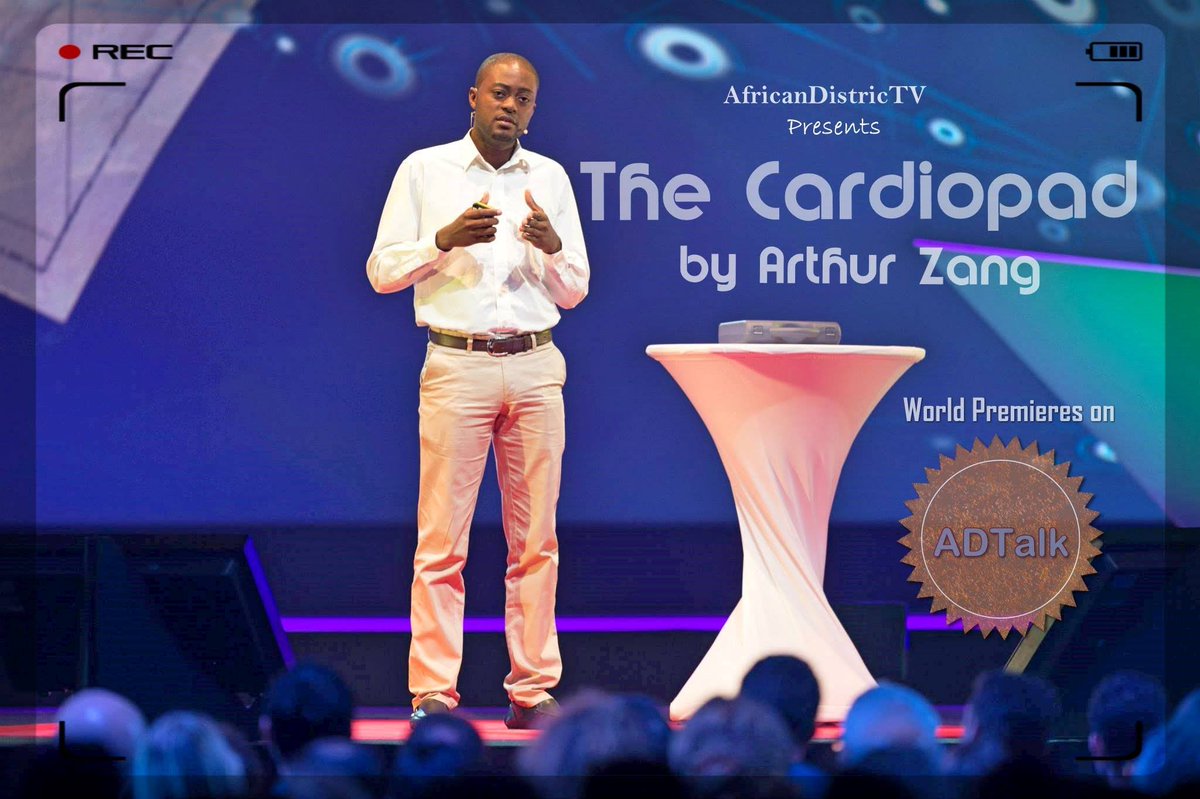 One such patient was Simplice Momo, whose life was transformed by the tablet.
"It has been about a year now that they said I had a cardiovascular disease.  I have been traveling to the city to take treatment. But since they brought this machine [device], they just put the machine on me and I no longer travel to the city. It was expensive for me," Momo told Voice of America.
Finding funds: Zang initially received around 30,000 euros from the Cameroonian government to develop his prototype. Once the prototype was successful, he then found a factory in China to produce the CardioPads. However, Zang plans on having them made in Cameroon in the future so he can help support the domestic economy.
As early as 2011, Zang applied to patent his invention "to protect the product, and to have a lot more credibility in the eyes of, for example, partners with whom I wanted to sign contracts in order to be able to produce and then sell the product," he told the World Intellectual Property Organization magazine.
Investors have not been as enthusiastic about the idea as he hoped, perhaps because it's a product developed for those in poverty and is therefore not likely to be very profitable. Despite this resistance, Zang has made strides in acquiring funding for his initiative, almost meeting his goal of $10,000 in his crowdfunding Indiegogo campaign. He received $8,805 instead.
He also was the recipient of a 2014 Rolex Award for Enterprise, which gave him the funds to produce 100 tablets.
The financial benefits of CardioPad. Aside from the tragic loss of life, the economic implications of pandemic CVD can be devastating in both micro and macro contexts.
The financial burden of dealing with CVD illness can cripple families. "This is further compounded by the fact that such a high proportion of CVD burden occurs earlier among adults of working age in developing countries. This can lead to a large impact on a developing country's economic viability," according to the American Heart Association.
If Zang's CardioPad becomes commonplace among the most vulnerable populations, it not only has the power to save lives, but, by connecting its patients with major cities, it will remind the world of marginalized populations' basic needs, as rural, impoverished areas are easily neglected.
CardioPad can be a beacon for future innovators, using technology in creative ways to improve the quality of life for others.
Source: Mic