A study found job satisfaction soared when multicultural women felt like they could be their authentic selves.
Vera Ezimora of Baltimore came to the United States from Nigeria 15 years ago.
An aspiring author, she has been writing about her life, current events and cultural differences on her blog Verastic.com for 9½ years but can't seem to get the attention and backing of consumer brands to make her blogging and writing a full-time career.
"I'm looking to see where are the opportunities for people like me, for fellow immigrants," said Ezimora, 30, who doesn't feel the same sense of struggle and exclusion in her day job as a service coordinator for a nonprofit company in the mental health field.
Ezimora doesn't see fellow African bloggers getting big deals with brands, and says she even feels left out when it comes to opportunities in the African-American community.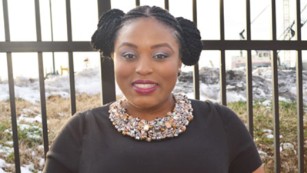 "I don't feel as if it's hard to advance because I'm black. I feel it's hard because I'm African, like that's the first problem, and so then when I get over the hump of being African, then I have to also face the hump of being black," she said.
Many other women of color in the workplace share Ezimora's experience, according to a new national survey by Working Mother Media, which found higher job dissatisfaction and more concerns about advancement on the part of multicultural women.
More than half — 55% — of the nearly 1,400 multicultural women who took part in the online survey said they would consider leaving their company in the next three years versus 48% of white, non-Hispanic women.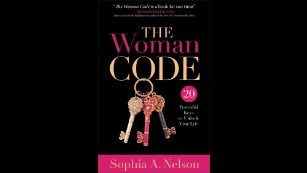 Subha Barry, vice president and general manager for Working Mother Media, said there are two ways to look at the findings.
"On one side, you're disheartened because there's so much to be done, but on the other side … I think what you're starting to see is companies step up and start to work at what they need to do to help create a better environment for these women to succeed."
And when companies do more to make multicultural women feel like they can be themselves in the workplace, their job satisfaction and company loyalty soar, according to the report.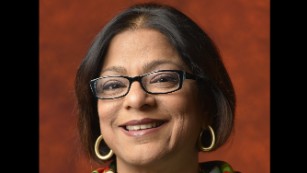 Ninety-one percent of multicultural women who feel they can be their authentic selves are satisfied with their job, 89% are willing to put in a great deal of effort beyond what is required for the company's success and 55% say they would not leave their job if they were offered a comparable position at another company.
These numbers should be a wake-up call for companies that haven't yet figured out the changing employee landscape, said Barry, who is also an adjunct professor at Columbia University.
By 2060, the minority population will outnumber whites, with 56% of the population being nonwhite, she said. "The companies that figure it out are going to get a disproportionate number of those women and multicultural men coming to work for them, and those that don't will miss out on that."
One of the most striking differences in the report centered around what multicultural and white women believe is the first thing noticed when they enter a room in the workplace.
While 55% of white women feel their talent is the first thing noticed, 39% of multicultural women felt this way. Among black women, 54% said their race was the first thing that people see versus 7% of white, non-Hispanic women.
Ezimora, the entrepreneur wannabee, said she's not surprised by the findings. She said her husband felt he had to leave a job he liked at an IT company — even without another job lined up — because of the way he was perceived and treated.
"He never felt welcome there and (on) his team he was the only black, and certainly the only African and the only one with an accent," she said, adding that his co-workers would often leave him out of conversations.
"He just felt unwanted and unneeded, and really I think everyone was praying he would go already, so he left."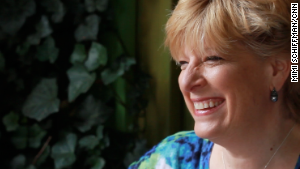 "The ability to be your authentic self may range all the way from, 'I'm a Muslim woman and I choose to wear a hijab. Can I come into work wearing that hijab and be accepted or will people immediately sort of put a label on me as to who I am?' " Barry said.
"Those are small things, but when you really take that and peel back the onion and look at it from the other person's perspective, from the perspective of that multicultural woman, it actually calls out a lot of different messages that are really important."
Ezimora said some of her fellow Africans have told her that maybe she should "tone down the Nigerian" in her blogs to get more consumer brand support.
But even if she wanted to do so, she wouldn't know how, she said, adding that she wouldn't be able to pretend to be American.
"So I don't really know where I fit in. … It's really tough. I'm like walking around (on) eggshells."
Source: CNN