May 18, 2015
If the kids are happy, mum and dad are, too. That's why when it comes to moving abroad, expat families say a welcoming environment for their children is at the top of the list of must-haves.
Moving abroad can be both exciting and scary for children, but is often balanced out by the unparalleled exposure to new cultures for the entire family, said Kate Berger, a psychologist in Amsterdam who specialises in expat children. Children living abroad develop skills that make them more adaptable than their counterparts living at home.
"These kids, by default, develop a skillset that makes them uniquely qualified for leadership positions" and they are often more open-minded than their peers, said Berger. They can be dropped in a new situation and figure their way out really quickly."
There are, to be sure, more child-friendly locations than others. BBC Capital looked at four of the countries for expats with children.  What do they all have in common? Find out below and discover and what gives them family appeal.
New Zealand
This nature haven ranks as the best place to raise children, coming in first before South Africa and Germany, according to HSBC's 2014 Expat Explorer Survey, of 7,000 respondents. Those that put the country at the top of their list were impressed with the improved safety of their children and healthy lifestyle outdoors.
For Ross Williams and Lindsay Lake, who moved to Queenstown from the US three years ago, much of their life takes advantage of the outdoors and the safe environment for children. Along with their son Everett, now 2, Lake and Williams regularly take gondola rides and go hiking with him.
"It's not the kind of place where we say you can't talk to strangers," said Williams. "You can pretty much talk to any stranger you want."
With top ranks in air and water quality, the country's focus on raising healthy children and an effective but not overly competitive education system, six out ten parents said their children had a more well-rounded upbringing in New Zealand, according to survey results.
Expats relocating here for a short amount of time mostly opt for private school, which costs up to NZ$ 39,819 ($30,000) per year, according to Auckland-based relocation expert Libby Svensen. Despite stringent zoning requirements, public schools can be a good way for expats to get settled. "Children going into the local public school tend to have local friends and the parents find it easier to meet local people," Svensen said.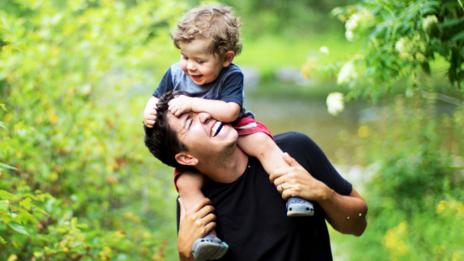 Austria
Vienna has topped consulting firm Mercer's Quality of Living index in 2014 and 2015. Cynthia Keeler, 29, who works as an interior designer for children's spaces in the city and has lived there for four years, said there's a lot to love about the capital, including the dedicated stroller spots on buses.
"Because of the social system here, there's a lot of support for parents," she said.
Parental leave was major draw for Keeler. As working parents, both Keeler and her husband could switch off staying at home for a fully-paid two-year parental leave once their child was born. Additionally, all families receive "kindergeld" a monthly stipend for childcare expenses until the child turns 18 which ranges from 100 to 200 euros ($110 to $210), based on age and number of children. Keeler's now 2-year-old son goes to a private kindergarten where he learns three languages. The kindergarten, like many private learning institutions here, is subsidised by the government and costs the family just 200 euros ($210) per month.
Attending one of the city's international schools, filled with the children of diplomats (the United Nations has one of its four major sites here), can make it easier for expat children to adjust to a like-minded, yet diverse, community. For older children, attending accredited German, British, French and American schools means that credits are transferable to universities abroad.
American expat Patty Kennedy, 43, sends her sons, aged 8 and 4, to the private American International School, where tuition costs 16,879 euros ($18,479) annually; native English speakers receive a 50% discount at the pre-kindergarten level. The international environment has been worth the price, she said: "I love that my boys are speaking different languages — even if that means my 4-year old has to sometimes translate for me."
Switzerland
Cities including Zurich, Geneva and Basel have long been touted as havens for expats from around the world. But raising children in this German and French-speaking finance hub can be just as rewarding for expat parents.
The country tops the list for the best overall lifestyle for expats on HSBC's Expat Explorer survey as the best overall place to live and consistently gets high marks for safety, education and the ability to lead a healthy lifestyle.
"Even if you're in the city, you can see the lakes and mountains," said Tracey Shaw Keenan, an expat parent in French-speaking Lausanne who runs Ready Steady Relocate, a relocation company for expats moving to Switzerland.
Young children here aren't pressured to perform. "You really learn by playing," she said.
The Swiss education system gets high marks on a global scale, but only about 25% of children go on to receive a bachelor's degree, while others study at technical schools, vocational programs or apprentice before fully joining the profession. So children who attend the Switzerland public school system may be not be encouraged to attend a four-year-university, Keenan said.
It's easy, however, to get caught in "an expat bubble" rather than integrating into Swiss culture, she warned. While many expats choose to send children to a highly-ranked international school, Keenan, a mother of a 13- and 14-year-old, opted for a public school because the family plans to live in the country long term. That decision, she said, has paid off and helped her children adjust to the Swiss way of life.
Japan
The country regularly touted as the safest for children was the fourth best place to raise children, according to HSBC's 2014 survey results. Nine of 10 expats in Japan who responded to the survey said their children's safety improved after moving to the country.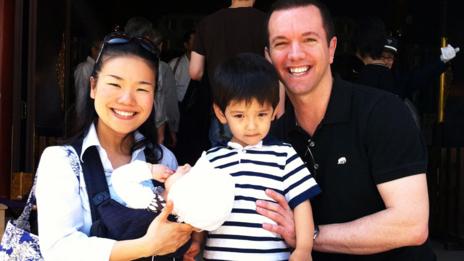 Additionally, the country regularly gets high marks for everything from the quality of food to education to infrastructure, with plenty of parks. Even urban areas such as Kyoto and Tokyo host plenty of parks.
"The culture is very protective of children," says Todd Musgrove, managing director at digital marketing agency, who moved to Tokyo four years ago from Chicago and is a father of two boys, aged 3 and 6. His first grader is encouraged to walk to school with a group of friends, a routine that's unheard of for friends' kids back in the US, he added.
For many expats adjusting to the homogenous culture with relatively few outsiders can be more difficult than in nearby Hong Kong or Singapore with large expat communities. Most expats need to learn some Japanese in order to integrate, said Musgrove, who works between Tokyo and Manila.
"We don't have the support for expats like in other countries," he said. For example, with two working parents it can be difficult to find public day care options for younger children, as most Japanese families still have only one working parent, he added. Private day cares cost about 119,244 yen ($1,000) per month, still less than, say, in New York City or Chicago.
Source: BBC