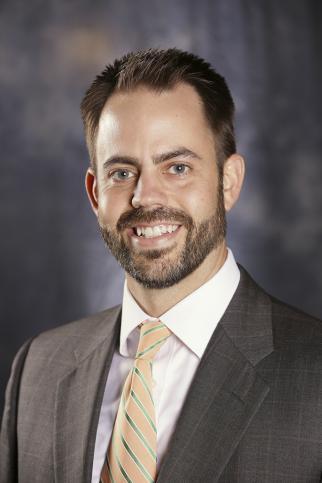 Global Leadership & Investment: African and American Investment Leaders of The Fourth Industrial Revolution
"We hope to extend our economic partnerships with countries who are committed to self-reliance and to fostering opportunities for job creation in both Africa and the United States," U.S. president, Donald Trump, said last week after a working luncheon in New York with the leaders of Cote d'Ivoire, Ghana, Guinea, Namibia, Nigeria, Senegal, South Africa, and Uganda. Trump led a conversation with the African leaders, discussing how the United States and Africa can work toward prosperity and peace.
"Increasing American trade and investment across diverse industries — including agriculture, energy, transportation, healthcare, travel, and tourism — will further transform lives throughout the continent. Secretary Tillerson and the U.S. Millennium Challenge Corporation are already considering an investment worth hundreds of millions of dollars in Côte d'Ivoire, which has made impressive economic reforms. Really, you've done a tremendous job," Trump continued.
"We also hope that African firms — like the company [South African based] Sasol — consider making investments in the United States. Sasol, as an example, is building a $9 billion petrochemical plant in Louisiana, which will bring new jobs to the state and, really, hardworking Americans will be manning those jobs."
"Nigeria alone is expected to become the third most populous country on earth expanding to over 300 million people. With 3.3% average real GDP growth from 2010-2015, Africa is one of the most rapidly growing economic growth regions in the world. Along with this growth, a dynamic youth population and rapid urbanization, a new middle class and consumer base that is hungry for American-made goods and services has emerged," Eisner wrote.
"To enable the U.S. to up its game in Africa," Eisner wrote "we must do a few things first as outlined in a paper sent by the U.S. Africa Business Center to the Trump administration earlier this year. These are top line issues that will spur manufacturing in the U.S., create new partners across Africa, and help American firms of all sizes compete with the likes of Brazil, Turkey, and China across Africa: Enhance U.S.-Africa bilateral and regional engagements; Improve the ease of doing business for U.S. companies; Focus on infrastructure; Boost Africa's digital transformation; Add value to Africa's agricultural sector; and Advance trade facilitation and customs modernization."
Scott Eisner | U.S. Chamber of Commerce Africa Business Center, President | U.S. Chamber of Commerce, Sr. Vice President | Wilson Center Africa Program, Advisory Council Member
A graduate of Pepperdine University, Scott Eisner is president of the U.S.-Africa Business Center at the U.S. Chamber of Commerce and vice president of the Chamber. Representing the Chamber's interests in Africa through its U.S.-Africa Business Center (USAfBC), Eisner leads the business community's top advocacy group aimed at strengthening U.S.-Africa trade relations.
Heading the Chamber's U.S.-South Africa Business and U.S.-Cote d'Ivoire Business Councils, Eisner directs the strategic activities of the USAfBC as it engages with senior-level U.S. government officials, international business leaders, and African governments.
For more than a decade Eisner has contributed to the Chamber's mission, serving in a myriad of positions including director of programs for the Chamber's Foundation, deputy chief of staff, and head of operations for the Chamber's International Affairs Division holding the position of vice president, African Affairs.
Prior to serving the Chamber of Commerce, Eisner worked on Senator John McCain's 2000 presidential campaign, and his reelection to the Senate in 2004, having spent time in international politics working with the International Republican Institute in Malawi.
LinkedIn Profile
Twitter
Instagram
Facebook